To See and Do in Ontario
Lake Huron, with its irregular shape and pincer-like appendages, harbours an oasis on the Canadian side named Georgian Bay. Not only will you love sailing along its shores or cruising the majestic North Channel, but you'll also want to come ashore to enjoy its beaches – Wasaga Beach, on the south side, is the longest freshwater beach in the world – its rocky coastline, and magnificent provincial parks. Not to mention, the area boasts a ton of activities for the whole family.
Also in the province that's 'Yours to Discover,' as Ontario's slogan goes, the 1000 Islands is a must-see destination. This is where Lake Ontario meets the St. Lawrence River, where much history has been written, and where there's as much to see on the water as there is on land.
From Gananoque to the south, with its spectacular views of the St. Lawrence river, to Henrysburg (home of the famous Upper Canada Village), the 1000 Islands region – which actually numbers 1,800 islands – has museums, shows, fresh air and lots of fun for families and friends.
Plan ahead if your itinerary includes Quebec; you might have to go through as many as 51 locks along the way!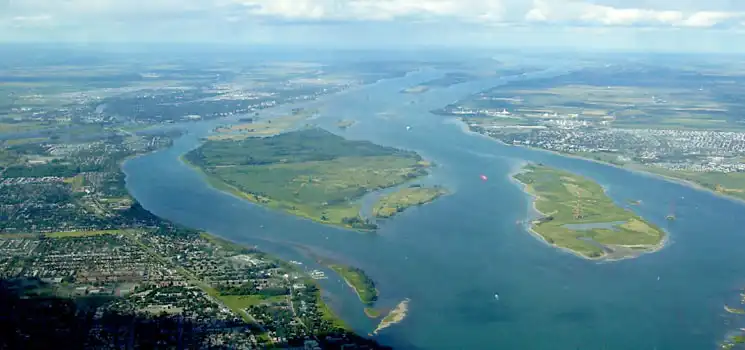 Boating in La Belle Province
The St-Laurent river (note the name change as you cross into Quebec) is THE waterway that defines the province: this mighty river was the foundation of Quebec's economy and one that has always appealed to pleasure boaters, with its coastal scenery and tributaries that vary widely from one berth to the next, from urban to wilderness.
On the Way to Montreal
Valleyfield can rightly be called the nautical capital of Quebec, attracting the famous hydroplane races, boasting three berthing sites and listing plenty of reasons to disembark for a day of fun on terra firma.
Experience the most elegant urban setting of Montreal's picturesque old quarter, Vieux-Montréal, and its port of call. Once off your boat, you will be whisked back in time to colonial New France while still being able to enjoy modern activities and restaurants.
You might also choose to berth at the Longueuil marina for the superb vistas, bike paths, picnic areas and the river shuttle that takes you into Vieux-Montréal.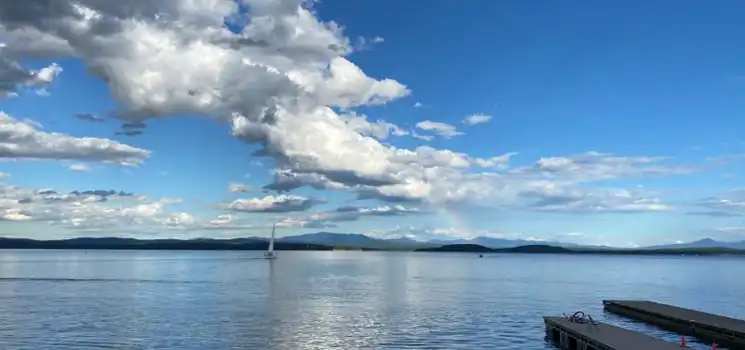 Rivière Richelieu and Lac Champlain
The 120-odd kilometres of rivière Richelieu offer a wide array of facilities and the chance to discover incredibly charming natural and man-made attractions.
Dock in Chambly to see the old fort and the legendary Richelieu and Bourgogne thoroughfares. Then, head south to discover Fort Lennox or to visit St-Jean-sur-Richelieu.
The rivière Richelieu is forever associated with Lac Champlain, a vast expanse of water dotted with islands and a perennial favourite of Quebecers.
There's something for outdoor enthusiasts and the whole family to enjoy. Since most of the lake is in the United States, be prepared to go through customs and comply with American laws. After that, the possibilities are as endless as your horizons.