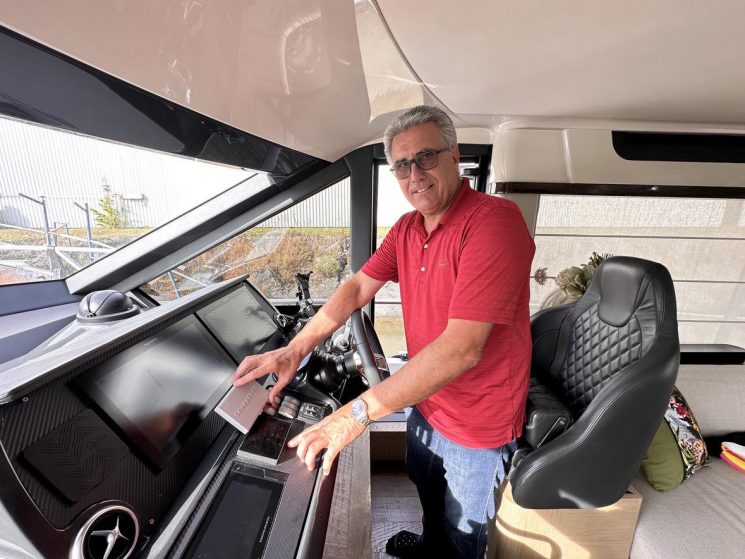 Hiring A Yacht Broker In Canada | Quebec & Ontario Brokers 
There are few moments in your boating life as exciting as buying your first yacht. Boat owners often move up to different boats as they outgrow the one they currently own or look to purchase a newer boat with different capabilities. Whatever the situation, the urgency to sell your existing boat grows as you look to move on to new adventures on the water. 
Hiring an expert, professional yacht broker to sell your boat is a smart decision as it alleviates stress, can greatly reduce the time your boat will sit on the market, can recoup more money for you in the sale of it, and can help you avoid the potential pitfalls of the closing paperwork. But it's not just up to your broker to facilitate a successful sale. You, as the owner, can greatly help move the process forward by making the effort to de-clutter your boat before it hits the market, compile service records, have it detailed, and make it available for a professional photo shoot. 
As one of the most successful boat dealers and yacht brokerage firms in Canada, Marine360 has strategically placed locations, premium new boat brands, a strong marketing presence, and the in-house expertise to get your yacht sold fast. If you're looking for a yacht broker in Canada that will listen to your needs and provide sound advice on your next steps, don't hesitate to visit our offices in Quebec or Ontario to discuss the sale of your boat. 
Here are 4 things to consider when you begin the process of selling your boat: 
Pricing Your Boat To Sell
Generally when a boat has sat on the market for more than 4-5 months without activity, there can be a number of areas to look at as the culprit. Does your boat has good photography? Is the make and model of your boat a popular one or is it a lesser known brand? And the usual reason for a tough sale – is it priced correctly? 
Many boat owners that choose to try and sell their boat themselves often look at what other boats on the market are listed for on the MLS and price theirs accordingly, usually coming in a little higher to see what they can get. What these For-Sale-By-Owner sellers don't understand is that there are a variety of factors that can influence the price of boats they see online. Geography, engine power, condition, service history, and other outside factors can determine the price of the boats you see online. Perhaps that owner is in financial distress and needs to sell it quickly? You may be leaving money on the table by not consulting a broker that knows the market, has access to the MLS where sold boat prices are listed, and can inquire with other brokers who have sold similar vessels. If your boat is a popular model, chances are Marine360 has probably listed and sold a similar one. It's in your best interest to consult a professional when trying to arrive at the optimal asking price for your yacht. 
Getting Your Boat On The MLS
While there are many websites to list your boat for sale on, there are only 2 major yacht MLS systems in place and you can only get access to them if you are a yacht brokerage firm. Nearly every broker in Canada and the United States are members. If you are serious about getting your yacht sold, you will need to hire a yacht broker that are members to both Yachtworld and Yachtbroker.org. 
Once your boat is officially listed with Marine360 and we have received the professional photography, our support team will load your boat into both systems. Not only does this list your boat on Yachtworld.com and other similar websites, it also allows your boat to be sent to other yacht brokerage websites in multiple countries. Yes, we allow our competition to have your boat on their website. Our goal is to get as many potential buyers are possible to see your yacht for sale, even if its our competition finds the buyer. Does your current broker offer this? 
Alleviate Your Stress By Handling The Details
Most boat owners don't really understand the full scope of what a yacht broker, and their team, do during the entire process. From ensuring the boat is properly marketed, to answering daily phone calls, to negotiating on your behalf, and understanding the laws of closing on a vessel, there are years of experience that go into ensuring your transaction runs smoothly. If you decide to sell your boat on your own, or you choose a yacht broker that doesn't have the experience or support team to successfully get through it, not only could your sale be voided, but you may end up losing money in the process.  
Hire A Yacht Brokerage Firm That Also Sells New Boats
Marine360 is both a professional yacht brokerage firm that specializes in selling pre-owned yachts in Canada, but we are also a new boat dealer with premium brands that include Absolute, Galeon, and Aquila. There are several advantages to listing your boat for sale with a company that also sells new boats. Not only are we held to a higher professional standard than your average yacht broker, but we also have a greater database of potential buyers. Every boat show we go to, we have sales professionals working our new flybridge yachts and power catamarans. Everyone we meet or do business with goes in our database, which continues to grow every year. When you list your boat with us, our network of buyers and sellers is introduced to your vessel, increasing the likelihood that we can quickly find a buyer.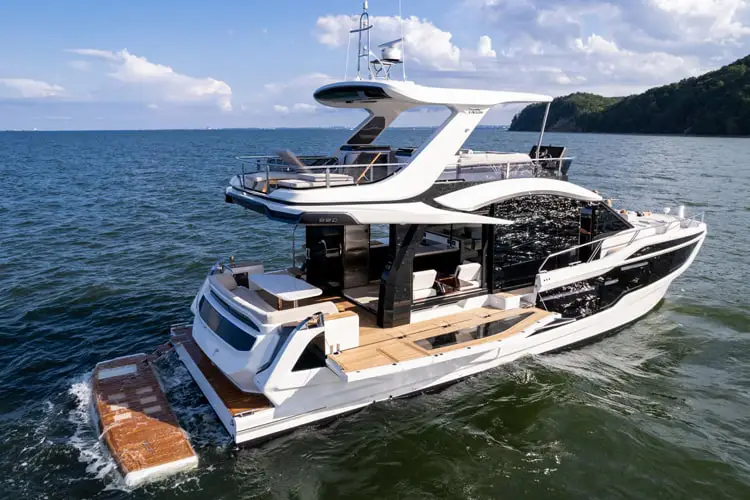 If you're interested in selling your boat, please contact our yacht sales team at either of our locations. We can provide a comprehensive market analysis for you that will give you an idea of what the boat can be sold for and how we plan to do it. We hope you will consider hiring Marine360 to list and sell your yacht!