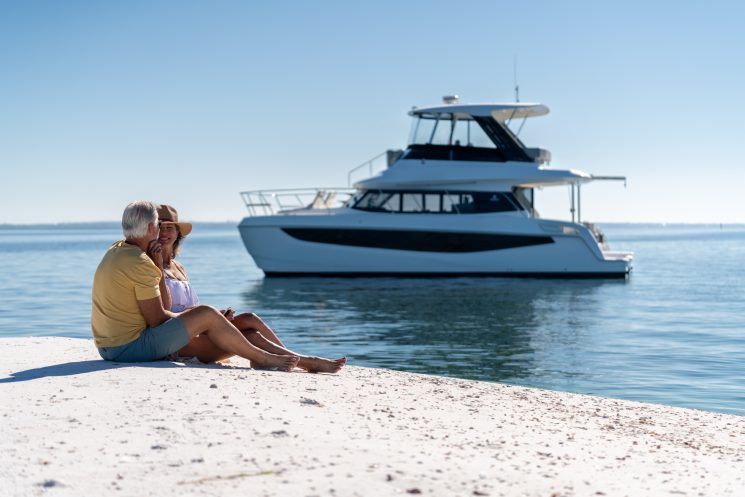 How Much Should I Spend On A Yacht? 
They say that a boat owner's best days are the ones when they first buy their boat and the day when they finally sell it. We like to think the latter is only because they're moving into a new or bigger boat! No matter your reason for selling, the process of figuring out how to get it sold can be daunting. Can you advertise it yourself?  How do you find a buyer? Do I need a yacht broker? And most importantly, what price should I list my yacht? 
On average, boats listed with a yacht broker are sold faster than when put up for sale by the owner. We highly recommend using a professional yacht broker when selling your boat in Canada as they know the market and know what price to list your boat for in order for it to sell quickly. 
The Canadian yacht brokerage market isn't much different than the United States, other than there is a shorter selling season due to the weather. Still, many Canadians choose to travel south for the winter to Florida and boats still continue to sell through clients in the U.S. and elsewhere. 
So, How Much? 
A common asked question from potential buyers is often, "How much does a yacht cost if I'm in Canada?" There are many variables to consider here as there are many types of sizes, types, and ages of yachts that can affect the price. If you're considering a cruising boat with a flybridge between 30-feet and 50-feet, then the average price of a yacht in Canada is around $200,000. Changing your criteria to motor yachts between 50 and 60 feet, will jump your average price for a yacht in Canada to just over $600,000. 
Of course, some yacht prices can be deceiving and your yacht broker will be able to decipher the situation. Perhaps the boat has been listed for only a week and the seller is trying to see how much they can get for the yacht. The number of days on market, as well as if it has been listed for sale before, removed, and then re-added to look like new, can all affect the selling price. 
With locations in Quebec and Ontario, along with representatives in South Florida, there's no better yacht brokers in Canada to help you sell your yacht. And that starts with pricing it correctly. 
Our team uses a variety of sources to help determine the best possible asking price for your yacht including our industry MLS sold boat data, examining what boats are currently listed for sale, our own database of past sold clients, and our network of peers at other dealerships. Together, along with our knowledge of current market conditions, we are able to accurately price your yacht for a fast sale on the market.  
Additionally, we can also use this information to help you purchase a yacht. Whether buying a yacht in Canada or the United States, our team can assist in negotiating on your behalf and helping you determine the right offer you make on a boat. 
We invite you to contact us at Marine360 today and we are more than happy to answer all of our boat buying or selling related questions. Best of all, if you're buying a yacht, our help to you is completely free as the seller pays our commission. 
Other yacht buying & selling articles you might be interested in: